What is a Website Accessibility Checker?
With the introduction of WCAG or Web Content Accessibility Guidelines comes the need to bring your website up to date for compliance. This translates to the use of a website accessibility checker – a system that helps troubleshoot a domain and make sure every code is in place for people who have problems accessing the internet.
If this is the first time you're hearing about this however – don't worry. Here's everything you need to know about website accessibility.
What is WCAG?
In line with the Americans with Disabilities Act (ADA) is the formulation of WCAG. These guidelines are built to create a friendlier internet through design methods that accommodate those with hearing, vision, or any other kind of impairment. It lists a series of guidelines that you can follow from something as simple as putting subtitles on your video content to making sure your images always have alternative textual format.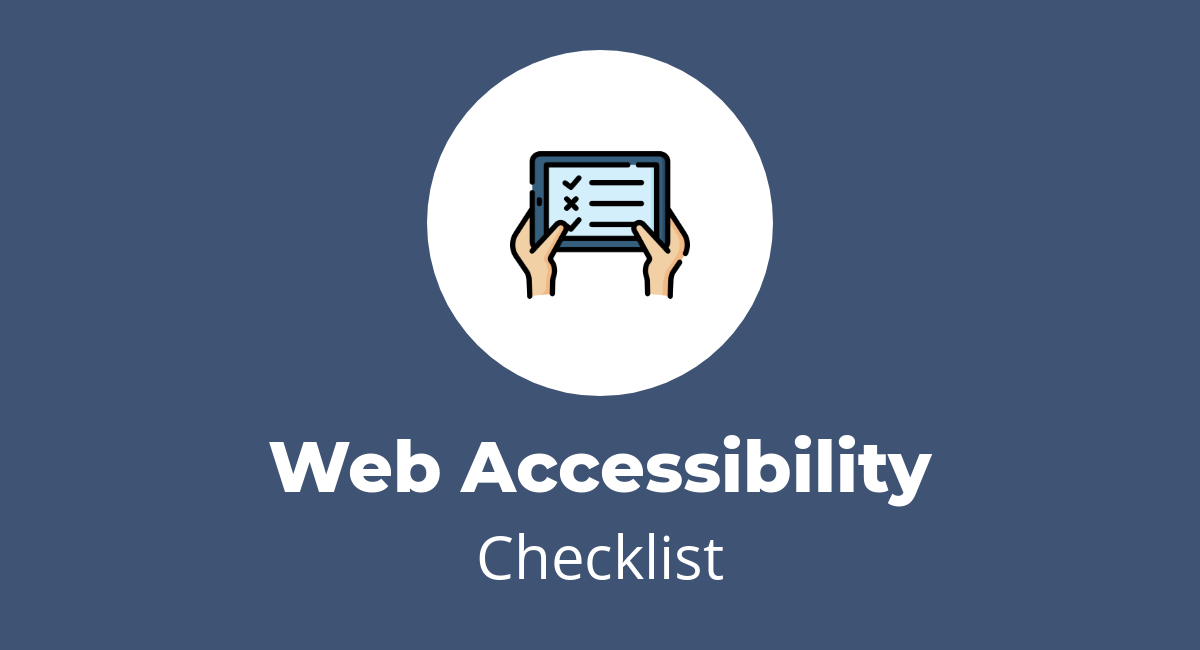 <
Benefits of a Website Accessibility Checker
So exactly what would you be getting with WCAG Compliance? Even if your State isn't strict about compliance, you'll find that following the guidelines will provide you with the following benefits:
SEO Improvement
You can be sure that Google will stay on top of WCAG and alter their algorithm to suit these new guidelines. There's a good chance therefore that search results in compliance with WCAG will get better traffic as Google ranks them high in search engine results. This huge company has made repeated statements about their commitment towards improving accessibility for audiences so the WCAG will definitely be a consideration.
Widening your Customer Range
Of course, there's also the fact that as more people can gain access to your site, more will be able to obtain whatever service you offer. Navigating the internet can be incredibly tough to most people with some using online audio readers to decipher text while other relying only on their keyboard to navigate around a page. As it stands, accessible web pages are already limited so if you can create a website that welcomes people with disabilities – you can be sure that they will come back every time. Note that around 17.5 percent of people in the US alone have declared a disability status. That's a big untapped market that can help your business grow.
Good for your Reputation
Creating a pro-accessibility website also helps with your reputation among people. As your reputation grows in the business, others will be attracted to visiting your site even if they don't need the additional accessibility features added on the page. Remember that the old school word of mouth marketing still works and can build your brand like nothing else will. With a good name on the industry, you can quickly expand and tap into previously untouched markets.
Avoid Lawsuits
Of course, there's also the fact that non-compliance can lead to lawsuits. The WCAG is based upon the Americans with Disabilities Act which imposes penalties on those who don't follow the guidelines. While this is not true for everyone – it helps to have that extra layer of protection by complying with the rules. Typically, a lawsuit arising from the ADA is confined to a civil one and only if you're located in a State that requires compliance.
What if your State doesn't require it however? It is strongly recommended that you still follow the guidelines to obtain all the previously mentioned benefits.
Improved Use
Let's say people with disabilities are already accessing and using your website pre-WCAG compliance. Does that mean you shouldn't make any updates? Of course not! Following the guidelines can help improve your site so that it feels friendlier – even for the old visitors. It's a way to appreciate the people who are already utilizing your site and letting them know that you want to improve their experience. Many of the WCAG guidelines are also mindful of customer service which can help improve how others see you.



How to Comply with WCAG

The biggest obstacle with WCAG is the compliance itself. There are actually several updates to the guidelines with WCAG 2.2 set for release in 2021. Hence – there's a lot to do there and if you haven't done it before, you'll have to start from the basics.
Fortunately, there are services today designed specifically to get your site updated with WCAG compliance. Accessibility checkers also exist to do a run-through of a site to spot errors in the code, glitches, or function problems that can trip up actual users. By incorporating this in your system – you can be sure that your site welcomes every type of person who visits.